Brand Name: Comfort Zone

Country: Italy
Sustainable Development Goals:











Total SDG Goals Aligned:











Comfort Zone
Comfort Zone was conceived in Parma, Italy, in 1996 as the skincare division of Davines Group, a company owned by the Bollati Family. Initially a scientific research laboratory and manufacturing site for the development of high-quality skincare formulas, Comfort Zone is now an internationally acclaimed distributor of professional spa and home care treatments.
President of Comfort Zone, Dr Davide Bollati is a pharmacist and cosmetic chemist who believes strongly in the importance of rigour in developing skincare products, because they feed and nourishthe skin. Dr Bollati is committed in his pursuit of excellence and values extensive and constant research.
Eventually, Comfort Zone evolved into a company with its own mission: to promote a holistic, soulful, healthy and sustainable lifestyle, with advanced scientifically backed solutions to visibly improve the skin, body and mind.
Now, Comfort Zone collaborates with a team of doctors and scientists so that every skin care solution is the most innovative and effective integrated response to a specific skin need.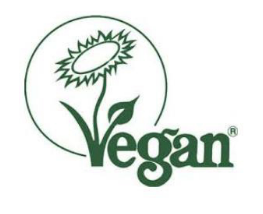 Comfort Zone Body Strategist Gel

USD

91

Comfort Zone Remedy Oil

USD

56

Comfort Zone RENIGHT Cream

USD

72

Comfort Zone Skin Regimen 10.0 Tulsi Booster

USD

113

Comfort Zone Skin Regimen1.5 Retinol Booster

USD

126

Comfort Zone Tranquillity Body Cream

USD

71

One & Only Get Fit Kit

USD

108

Comfort Zone Bio-Certified Eye Cream Gel

USD

43

Comfort Zone Body Active Booster

USD

84

Comfort Zone Body Active Shower Scrub

USD

45
Disclaimer: All our SDG rankings indexes are being revised yearly for best revisions and improvements on implementation by our committed suppliers.